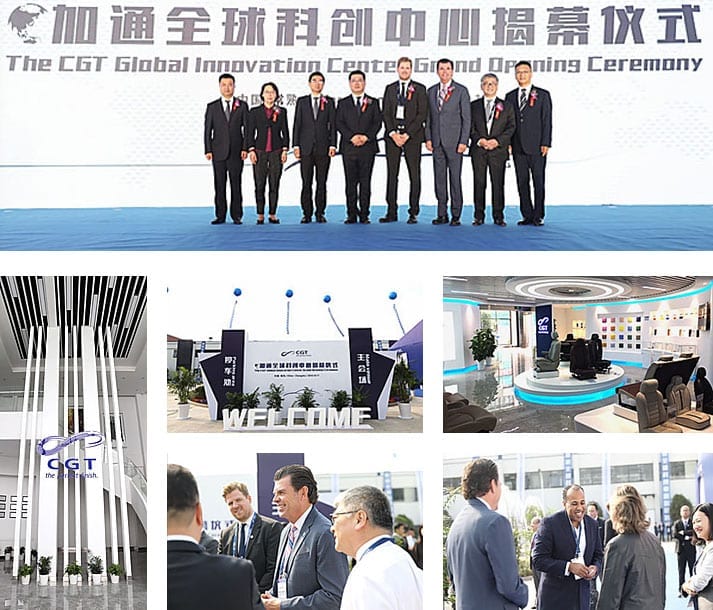 Global Innovation Center Grand Opening
On October 17th, 2018 our CEO Craig Richardson proudly opened the new Global Innovation Center, a new purpose-built facility located on the company's manufacturing campus in Changshu, China.
The state-of-the-art Global Innovation Center will be focused on CGT's advanced research and development activities.
CGT is proud of its 150 years of business success. The company's investment in this exciting new research and development center is a clear signal to all of CGT's global customers and employees that the company will remain committed to innovation far into the future.
The GIC marks our company's commitment to recognizing that advanced research and development are critical components to ensuring our company strives to provide innovative solutions to address our customers' increasingly complex needs.
innovation-center-collage
Joining Craig in this historic opening were Winston Chong, Ben Heersink, William Guan and Richard Vaughan, all from CGT North America.
Several hundred customers, suppliers and government officials were on-hand to celebrate the occasion and tour the new state-of-the-art facility. The event prompted positive reaction from numerous customers who are delighted to see our company thinking so openly, and willingly, about tomorrow and were anxious to engage our GIC team in immediate partnering opportunities. Many thanks Don You (EVP and General Manager – China)