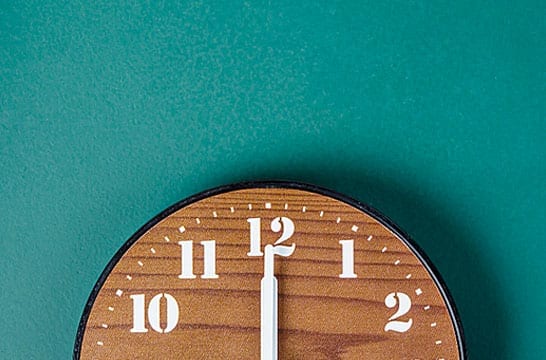 4 Employee Wellness Tips for Working Shift Work
Working shift work? Here are 4 Employee Wellness Tips to help shift workers upkeep nutritious eating practices, regular exercise and healthy relationships:
Eat Your Main Meal at the Right Time – If you make healthy eating a priority, you can expect increased productivity, reduced missed days of work and lower rates of injury – to name a few. To start nailing down a healthy diet, eat your "main meal" before going to work. If you work afternoon shifts, try to have your main meal at noon, and if you're on the evening shift, eat your meal at 6 p.m. before you go to work. Then, throughout your shift, eat one smaller, healthy meal and a few snacks. Meal prep hearty salads or stir fry for your smaller dinners and bring fruits, veggies and mixed nuts to snack on!
TIP: Stay hydrated throughout the day!
Stay Active – One of the best things you can do for your well-being is stay active. Although it may be difficult to find the time for physical activity during your shift, walking up a flight of stairs, going on a brisk walk or stretching on your break can give you that extra energy to finish your shift. Not to mention boost your mood and increase sleep quality!
Establish a Sleep Routine – It is common for night shift employees to find it difficult to sleep during the day, but getting a proper amount of sleep is essential to your well-being and overall mental health. Establish a sleep routine that works for you, and one your body can get used to.
TIP: Use an eye mask, room darkening curtains and ear plugs to create a relaxing environment that you can easily fall asleep in.
4. Know How to Caffeinate – Caffeine can increase alertness and lift your mood. Caffeinated beverages, like coffee and black tea, can give you that extra boost, but be aware of the amount of caffeine you're drinking. To avoid a "crash," ingest small to moderate amounts of caffeine, and avoid drinking caffeine the second half of your shift for the sake of your sleep routine.
We hope these tips to help you get into a healthy habit that works for you!
This year we are celebrating 150 years of manufacturing leadership — making us one of the country's oldest companies in the industry. Stay in touch with CGT by following us on Facebook, Twitter and Instagram — and be sure to check back for all of our exciting 150th anniversary events here!